Radio Telephony Practical Examination Preparation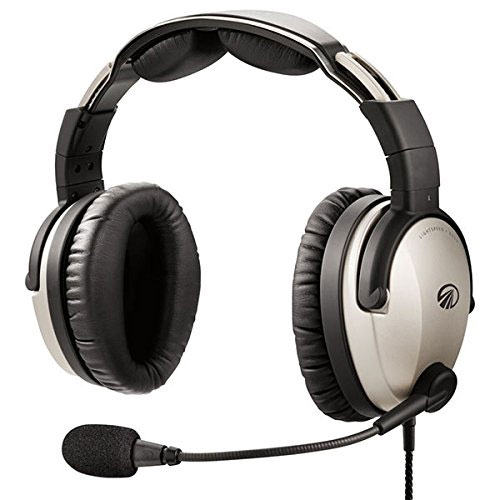 This course is specifically for student pilots wishing to prepare for their RT Practical Examination with an RT Examiner. You will be expected to have already completed the navigation aspect of your flight training (and should be ready to undertake or will have already undertaken your qualifying cross-country flight) in order to benefit most from this preparation course. This particular course prepares you for the RT practical examination, and a good working level of knowledge of RT procedures and processes is required prior to this course. If you do not yet have a good working knowledge in this area, we suggest our Full RT Course would be a better course for you.
You will be aware that as well as having to pass the Communications Theoretical Knowledge Examination, you will also need to pass a Radio Telephony Practical Examination with an RT Examiner.
The RT Practical Exam is now much more difficult than it used to be! You will not pass the new format without the help of this course!
Note that this is a one-to-one course with our instructors/examiners, so we need to arrange suitable dates and times with you. We need at least 7 days notice to undertake this course with you before your RT Practical Examination. Once you have confirmed your course attendance on a specific date and time, and subsequently fail to attend, we will charge you a "No Show" fee in accordance with our Terms & Conditions.
If you are not yet ready to start your navigation flight training, a more suitable course for you to purchase is our Radio Telephony Full Course (click here for more details).
If you are already a pilot with an RT licence, then a more suitable course for you to purchase is our Radio Telephony Brush Up Course (click here for more details).
We have put together our own (and highly successful) RT Practical Exam Preparation package for you! We regularly get feedback from RT examiners and students alike on how well this prepares pilots for this particular examination.
The RT Practical Examination most certainly requires some preparation. You (the student) will have picked up various bad habits from both instructors and other pilots alike. That's a fact of life we're afraid!
For the RT practical examination, you will need to know all about RT procedures, have an understanding of the processes involved, and also be in good RT practice in general with phraseology and the like.
Our Practical Exam Preparation not only teaches you all of the above but also gives you an insight as to why those little nuances, rules and procedures exist. Knowledge is power, and if you understand why you have to say something in a certain way, you'll be more likely to remember how to use it.
Our RT Practical Examination Preparation Course comprises of two one-to-one sessions (online) between you and one of our instructors (who are also examiners)!
We spend a total time of about 2.5 hours with you, where we iron out any problems we find, ensure you have the correct level of knowledge, teach you the correct procedures, protocol and terminology (we guarantee you will have picked up some bad habits!) and then perform a pure mock exam with you. We provide you with all of the material you need for this highly acclaimed package, and you will have no problem passing the official exam with your RT Examiner in person at the end of the course.
Once purchased, we will be in touch with you to arrange mutually convenient dates and times to undertake the course with you. Daytimes and Evenings are available!
This course is one of the theoretical knowledge subjects required for the issue of a Pilots Licence.
At the end of this course, you will have a thorough grounding in the relevant aspects of the subject matter that you will use in your everyday flying.
---
Would you like to do your official practical exam straight after the course?
Find out more about our FRTOL / RT examining services by clicking here.
---
Course Information
| | |
| --- | --- |
| Name: | RT Practical Examination Preparation |
| Type: | RT Courses |
| Audience: | Student Pilots, Licensed Pilots |
| Licences: | PPL(A), PPL(H), LAPL(A), LAPL(H), NPPL(A), NPPL(H), NPPL(M), BPL, PPL(As), FRTOL, NPPL(PP), PPL(G), CPL(G) |
If you're not a user of our system already, you'll need to Register first (for FREE), and then you can purchase this course using the "Add to Basket" icon above.
An overview of all course packages we offer is available from our Courses page.
If there is anything unclear in any of our study options, please contact us.